Knife Skills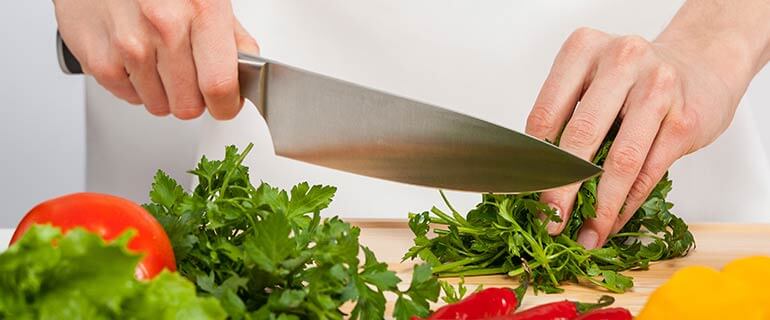 Focusing on vegetable preparation, you will learn to use the correct knife with confidence, being shown how to chop, slice and dice like a pro in this hands-on class.
We will teach you 5 critical cuts (brunoise, julienne, chiffonade, paysanne, mirepoix) you will need to make any of the dishes in your kitchen. Most importantly, you will learn how to use a knife safely. You can bring your own knives but we will also have a for you to use.
At the end of the class you will all gather around the NCA table to enjoy all that you have chopped and cooked.
Typical recipes may include:
Minestrone with hand chopped pesto
Caramelised onion focaccia (slicing onions easily)
If you want to save time in the kitchen and perfect your brunoise, julienne, and chiffonade, this is the class for you.
At the end of the day, you will have plenty to take away so that others can enjoy the treat too!
Please note, recipes may change!
Please book at least one week in advance! Please call us on 01295 279 266 to check for availability. 11.00am - 2.00pm £55 per person: includes hands-on and demonstration cookery, workshop materials and refreshments.
We truly believe in the value of learning to cook together.
You will learn a whole range of new skills to enable you to recreate your meal at home again. Please bring your own bag and containers in which to take your meal home.
Gallery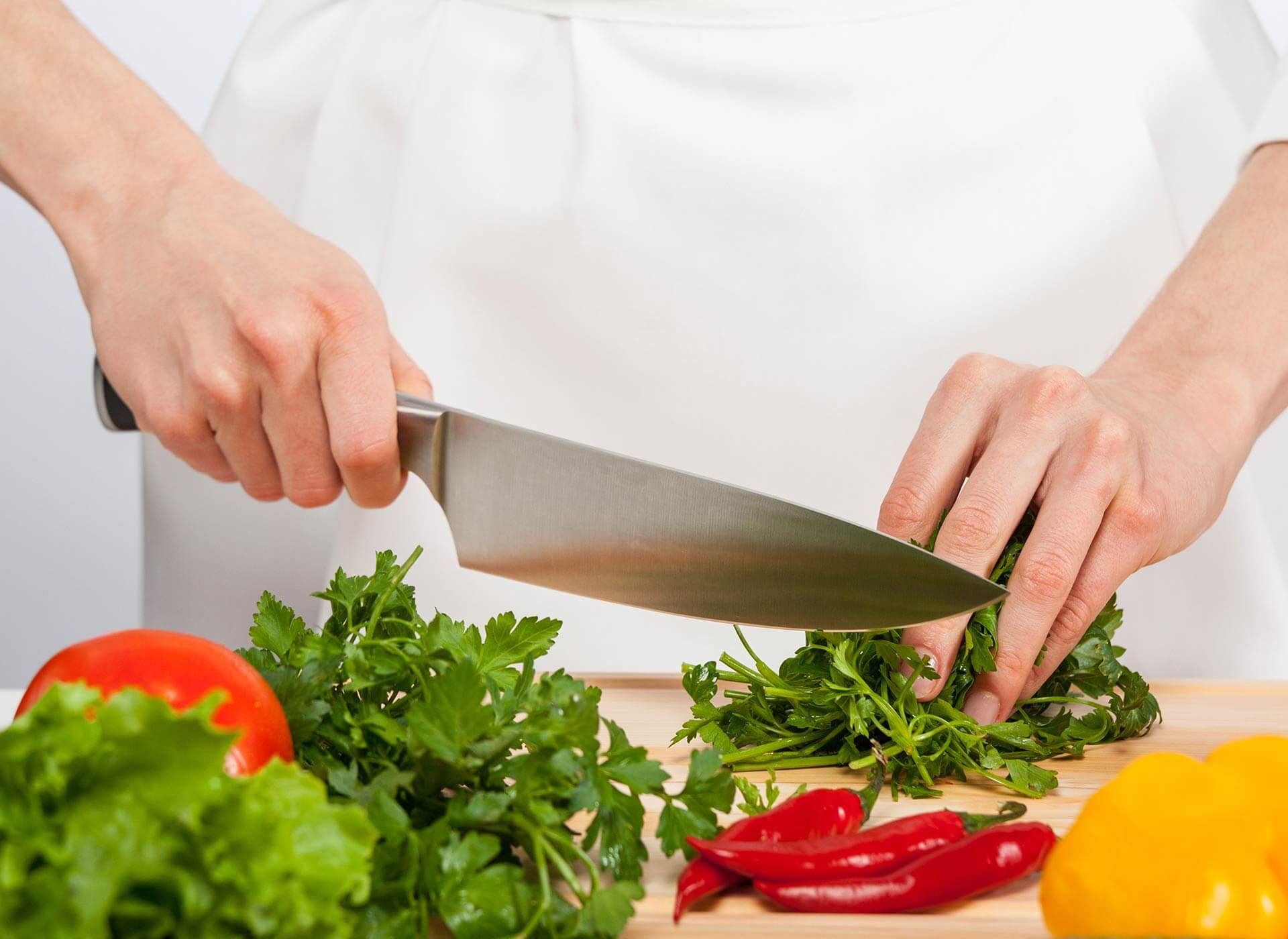 Summary
* If the minimum number of participation is not provided, the money will be refunded. Please read the Terms & Conditions.
** Food Allergies and Intolerances: If you have a severe allergy or intolerance, please contact us before your booking.